Announcement (20 October 2020)
Congratulations to the following players who are selected into the 2020 Regional U16 Netball Academy.
Island District
Kowloon District
Announcement
Since the facilities reopen and the sport programme is resumed, the Regional Netball Academy 2020-2021 will start  on 10 October 2020 in Shun Lee Tsuen  Sports Centre and 7 October 2020 in Wong Chuk Hang Sports Centre respectively.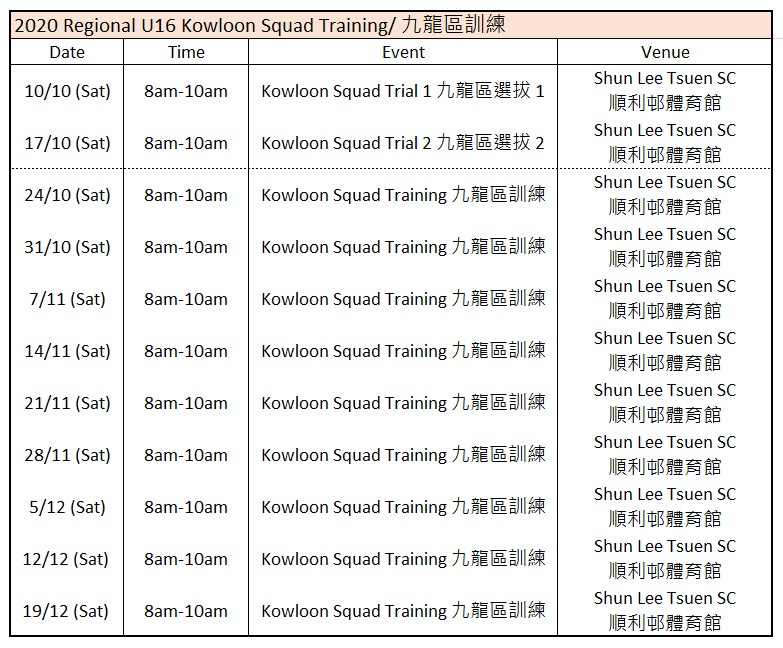 2020 Regional U16 Netball Academy
The purpose of the U16 Academy Programme is to build up and develop potential players for succession in the Elite pathway. This continuity development includes but is not limited to trialing for the 2022/23 National U21 Squad for 2023 Asian Youth Netball Championships.
Online Application: https://forms.gle/Dp6duWks8ouBPpSN9
Deadline of Registration: (SAT) 1 August , 2020 – 6PM
If you are interested to be the assistant coach or the apprentice coach for the programme, please kindly express your interest to [email protected] .